No matter where you live in California Water quality has been a problem that many have not been aware of. With the demand of water and the growth of our population the quality of water in our cities have been decreasing over the time. In Southern California the water is very easy to get contaminated. At this point it's either buy a filter or be a filter with the quality of water. GJ3 plumbing is dedicated to protect your family and home from the contaminated water by making sure we get you the cleanest and healthiest water for you and your family.
GJ3 Plumbing is honored to present our customers HALO! one of the most prestige water systems nationwide. HALO offers a line of innovative and premium water filtration and conditioning systems. Available as inline and whole-house systems, eco-friendly HALO products effectively remove chemicals such as chlorine and chloramines, heavy metals, and disinfectants as well as treat hard water. They also help improve the smell and taste of water in your home. HALO 5's water systems filter and condition water to improve water quality and protect your plumbing system and appliances. No maintenance is required; you don't even have to replace filters. and HALO 5's are covered under a 10-year warranty. Do you already have an old water filtration system and need a replacement? Our trained filtration professionals at GJ3 plumbing can have your old system removed as quickly as possible and we can have your new HALO water filtration system installed in no time! Our family at GJ3 takes pride and honor in doing our job right the first time, so rest assured you're in good hands
Have you ever wondered why there is white scale on your faucets or why you feel dry or sticky after showering or even why your eyes burn after taking a shower. The answer is simple:Your water quality. Yes you heard it right your water quality is the reason for why you feel dry or sticky or your eyes burn after a shower. That's because the water in our cities gets contaminated with chemicals that can irritate our body. Lucky for you at GJ3 plumbing we have the perfect solution, Halo 5! A Halo 5 is a whole house water filtration and conditioning system that passes your water through activated carbon and other components to eradicate chemicals, suspended particles and sediments before they enter your home. The water will pass through the inline HALO ion unit that protects one's plumbing system. This unit allows filtered and clean water to flow throughout your home. So you and your family can be worry free when it comes to using, drinking and showering with high quality water
Whole House Water Filtration System : HALO 5
Halo 5 Saves you Money! Getting a Halo 5 water filtration and conditioning system can save you over $1000 dollars a year! Halo 5 not only saves you money it also saves you time! With a halo 5 water filtration and conditioning system you eliminate the hassle and stress of going out of your way to purchase water. The water filtration system, HALO 5 prevents white build up (scale) from reducing your waterflow. It also eliminates chemicals that corrodes your water pipes and affects your appliances and plumbing fixtures. Our HALO 5 takes out the bad and leaves in the good! Not only does it protect your water it also protects your home, family and planet. Change your water Change your Life!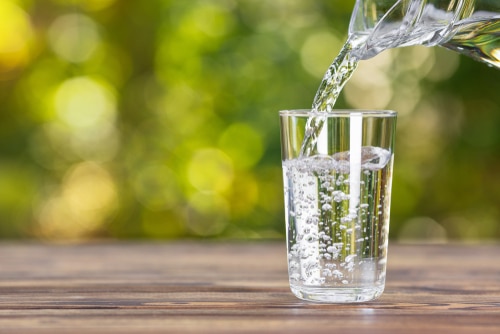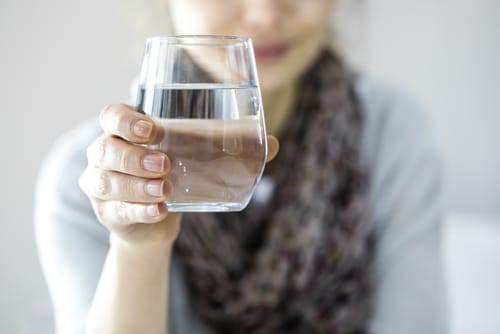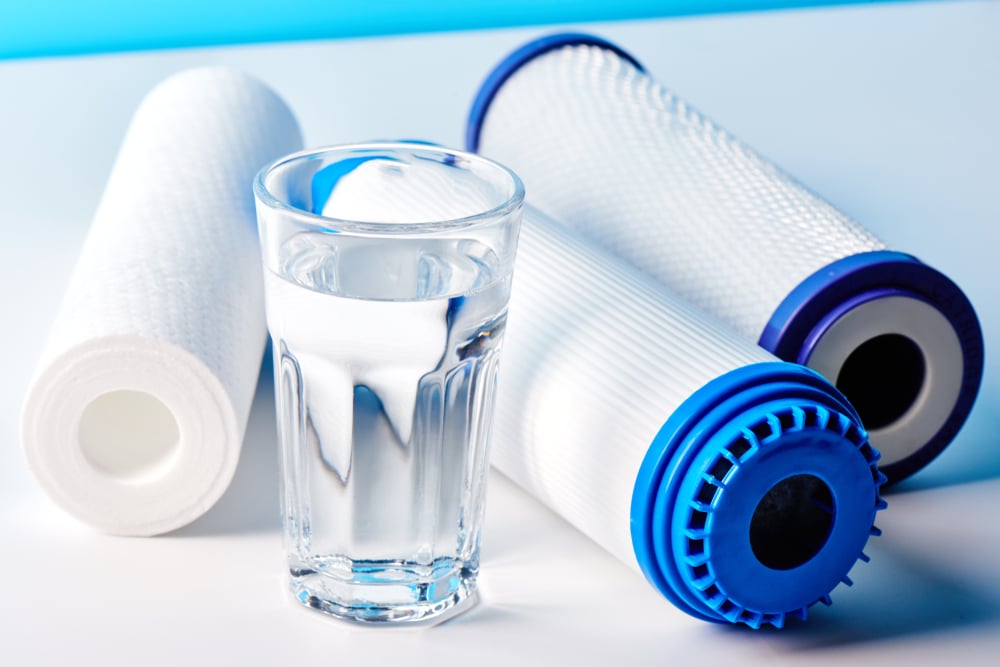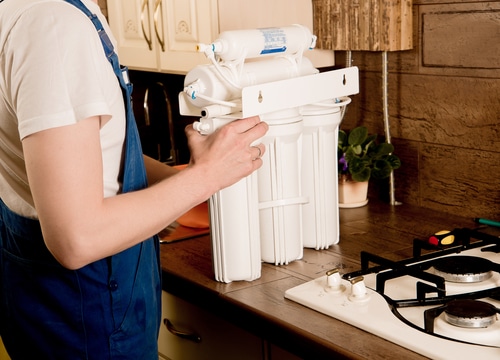 Depending on the age of the pipes in your home, they may have leaks, corroded, or rusted over time, leaving them in poor condition. In most cases the houses in California normally were made or still have there water system piping made of galvanized pipe. The galvanized pipes used back then had a substantial amount of led in the material. Which leads to the water of your home being contaminated by the led, which can cause many health issues. That may be leading to mounting problems and the repair and water bills may be adding up as well. You may notice leaks, odors, noises,low water pressure, and other signs of extensive plumbing issues such as not being able to use more than one fixture at a time. To avoid more costly repairs, you may need to invest in a whole house water repipe.
Investing in a whole house water repipe saves you money in the long run.You see getting a whole house water repipe will eliminate all those repair bills that you would usually spend. Getting a whole house repipe not only saves you money but it also gives you more security.With the new durable and steadier copper piping it's a guaranteed your plumbing system will function properly. A new repipe also gives you a good water flow, stops all noises and it fixes all leaks and odors so that you can have a peace of mind.
Signs You May Need A Repipe
Benefits of a copper repipe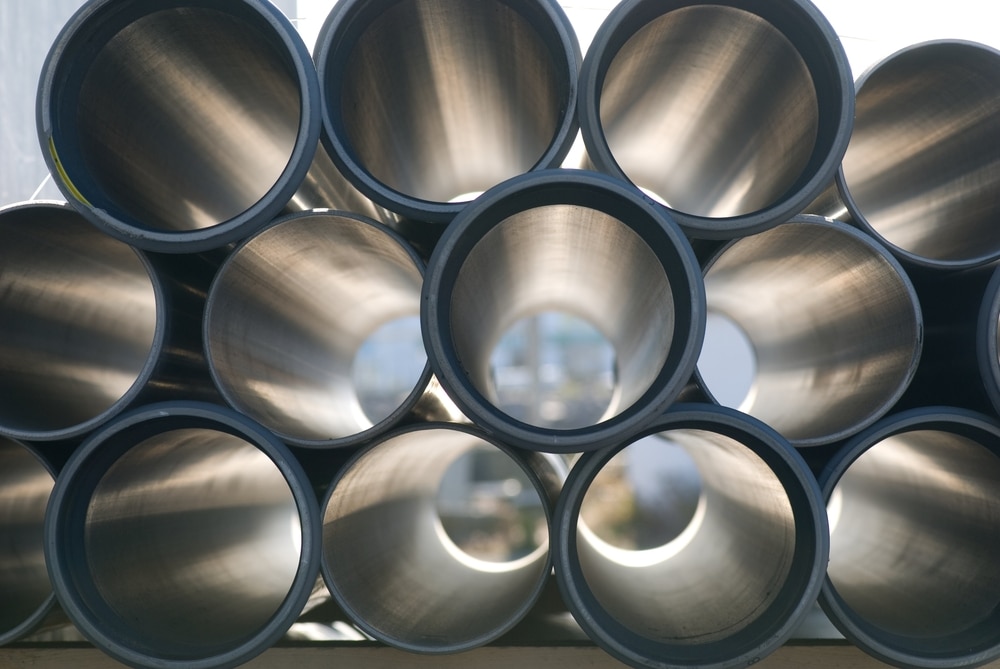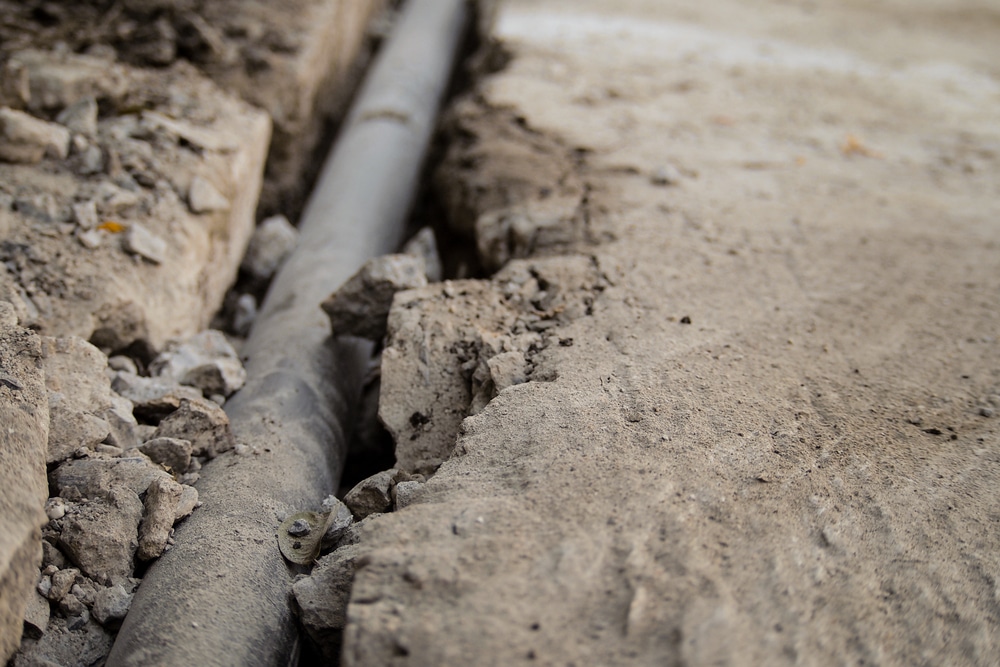 When it comes to taking that first hot shower in the morning or removing stains from laundry, hot water is really important for your home. That's why it's important to make sure your water heater is at it's best condition. A traditional water heater is your ordinary water heater with a cylinder tank. A regular water heater will use a tank to store the water and is usually placed inside your house, in the garage or outside your house. It will either use electrical or gas energy to heat up a specific amount of water, depending on the dimension of your storage tank.
Traditional water heaters operate by constantly heating the stored water to keep at the temperature set on the thermostat. These water heaters usually have a tank with a capacity of 35 to 100 gallons depending on your household demand. This is enough water to supply multiple water fixtures at the same time. your typical tank water heater has a lifespan of 10-15 years if maintained properly. A water heater needs yearly maintenance to function efficiently. Need a water heater repair,replacement or relocation? Call GJ3 Plumbing at
(562)367-2771
and schedule an appointment today!
A tankless water heater is an increasingly popular alternative to traditional hot water heaters. Tankless water heaters work by using electricity and gas to heat cold water almost immediately after it enters the unit. A Tankless water heater is significantly more compact than traditional water heaters, which will save you more space in your home. Not only does a Tankless water heater save you space but it also saves you money in the long run. A tankless water heater can reduce your utility bill and they last up to 20 years.
Tankless water heaters require maintenance at least once a year. Over time, minerals build up inside the water heater, meaning the entire system must be descaled in order to prevent damage or a loss of efficiency. If you live in a place with hard water, consider descaling at least twice a year. This maintenance routine is essential to keep your water heater in good shape, especially since most warranties will not cover damage from mineral build-up. Ready to upgrade to a tankless water heater? Call GJ3 plumbing at
(562)367-2771
and schedule an appointment today!
Sewer Repair and Replacement
The most common issue in plumbing today is drain and sewer systems. Today most homes in our cities still have the same drain pipes from over decades ago. Which means the drain pipes are still made out of iron or steel. With Years of daily use of the drain system it starts to corrode and get a lot of waste build up causing the diameter of the pipe to reduce. Another major cause of sewer system problems is root intrusion. This happens when roots that have worked their way into a sewer line system causes sewer line back-ups. Hair-like tendrils can catch waste, such as toilet paper and other solids, making it difficult for sewage to flow from your home to the street sewer line. Another serious issue homeowners have been dealing with is Cracked/Broken Sewer (Main Drain) Lines. This causes the waste to leak out onto the soil under your house, causing bad waste odors and environmental hazards. Want to know what's inside your sewer system? Call GJ3 Plumbing at
(562) 367-2771
to get a camera sewer line inspection. Schedule an appointment today!
We've all had to deal with the unpleasantness of a clogged drain, whether it's in the shower, the kitchen, bathroom sink, or the toilet. A buildup of grease, hair, or any other material can lead to clogged drains in your plumbing fixtures. As well as old drain pipes and improper drainage piping work can also lead to that as well. Clogged drains can lead to more serious problems in your piping system. If left unattended it can lead to the making of harmful molds and bacteria that can spread throughout your home. To ensure your draining system is working properly it's recommended to clean your drain system at least once a year to have a peace of mind. Want to know what condition your draining system is in?Call GJ3 Plumbing at
(562) 367-2771
and schedule an appointment today!
Unfortunately, clogs often happen at inconvenient times and are hard-to-reach places in your plumbing system. A Cleanout is an easily accessible section of pipe with a removable cover outside of your house that makes it easier for a plumber to access your pipes. This access allows the plumber to run a snake into the pipes to clear out the clogs. It also provides easy access for a plumber with a camera to check your pipes for other issues. Your home may need a cleanout depending on the age of your home. A cleanout takes off a lot of stress for the homeowner because now the plumber does minimal work inside the residence and mainly works from the outside. Not only does a cleanout take away stress but it also saves you money. If you don't have a cleanout, a plumber may have to access your pipes by removing your toilet or plumbing under your sinks. Using this method to fix your clog issue translates into more labor charges for you and your family. Therefore, it would be ideal if your home has cleanouts. Want to have cleanouts installed? Call GJ3 Plumbing at
(562) 367-2771
and schedule an appointment today!
Gas Line Repair and Replacement
As our houses grow old so does our pipes. Homes in the area rely on gas lines to power appliances such as stoves, water heaters, and more to enable you to live comfortably all year long. As important as gas lines are, they can also be extremely hazardous to handle. With time and regular use, gas lines can become corroded and rusted which leads to gas leaks. The pipes can even break , putting your home and family in danger.
A sign of a gas leak can be an increase in your utility bill. As well as any normal odor of gas or a rotten egg like scent that is unpleasant to the homeowner Noises such as hissing or wheezing from a gas line pipe or appliance may mean that gas is escaping. patches of dead grass or blackish soils on your yard near a gas line may mean that a leak has exposed sensitive toxics to your grass. If any of these signs appear in your residence here are some steps you can take. you can turn the gas meter off if you know how to. Open the windows to let the odor out of your home.Most importantly contact your gas companies for instruction on what to do next. If the odor seems to be very strong exit your house immediately and call 911 as there may be a risk of a dangerous situation
Gas leaks pose an immediate danger to the safety of both you and your property. Never attempt to perform an installation or repair of a gas line on your own. Always call a qualified professional to handle the job. At GJ3 Plumbing, our experienced team of professionals has the necessary skill, training, and experience to provide complete gas line repair and replacement. Give us a call at
(562) 367-2771
to schedule an appointment today.
Like Many may know an earthquake can happen at anytime. At GJ3 Plumbing we want to make sure your family and home is protected at all times in case of any disaster. That is why we recommend having an earthquake valve installed. Earthquake valves are installed on the gas meter of your property. It is used as a safety device to shut off natural gas lines in the event of an earthquake. The earthquake valve shuts off the gas flow from entering your residence when an earthquake of a significant magnitude transpires. Ready to protect your home and family? Call GJ3 Plumbing at
(562) 367-2771
to schedule an appointment today!
RESIDENTIAL PLUMBING SERVICES IN Los Angeles, CA
Plumbing is one of those things that you do not give much thought to, until it fails. If you suspect something is wrong with your residential plumbing system, call the expert plumbers at
GJ3 Plumbing
to help you fix it quickly and efficiently. We understand the importance of a smooth-running plumbing system, which is why we offer fast, reliable, and affordable residential plumbing services in Los Angeles, CA. Our plumbers take pride in their work and treat you like our own. Customer satisfaction is our number one priority and we guarantee your 100% satisfaction.
We Are Your Premier Residential Plumbing Service
At GJ3 Plumbing we provide a comprehensive range of residential plumbing services, including drain cleaning, water heater repair, trenchless technology, sewer camera inspection, and more. Our skilled plumbers are highly experienced and equipped with the latest tools needed to achieve optimal results. We pride ourselves on being able to respond to repair calls quickly, minimizing the damage caused to your property. We stand behind our work and go the extra mile to get the job done quickly and efficiently.
Toilets, sinks, faucets, and more
Los Angeles, CA Toilets & Fixtures Specialists
Call Us for Any Upgrade, Remodel, or New Installation
The toilets in your home are not only a necessity but can create health and utility hazards if not kept in proper running condition. More than that, an outdated toilet can hold your home back from being the beautiful space you've always wanted. The toilet and fixture designers at GJ3 Plumbing can assist you in the selection of a high-quality toilet in Los Angeles, CA and nearby areas.
Your Reliable and Affordable Plumbing Fixture Professionals
Our service does not end with toilet fixtures. We do full installation and repair for other plumbing fixtures as well. Leaking sinks, dripping faucets, and clogged garbage disposals are all well within our field of experience. As an energy-conscious plumbing company, we are proud to help when you want to install more water-efficient fixtures. If you want to upgrade to low-flow toilets, faucets, and shower heads, we can help you find the right one to suit your needs and install it within the same day in most cases. Give us a call at
(562) 367-2771
to schedule an appointment today.
Bathroom Remodeling in Los Angeles, CA
Bathroom remodeling is one of the best home improvements you can make. Not only does it create a more enjoyable space for you and your family, but it's also a great way to add value to your home. Your plumber may not be the first person you think to call when you decide to redo your bathroom.
GJ3 Plumbing
wants to change that! We offer complete bathroom remodeling services, from design to installation of all fixtures and appliances. Our experts have years of combined experience in designing, installing, and repairing bathrooms of all types. No bathroom remodel is either too big or too small for us – you can trust us to make your dream bathroom come to life.
If you have any questions as to what could work best for your bathroom, our team of remodeling professionals in Los Angeles, CA is here to help. Contact us to learn more about how we can make your home a better and more comfortable place for you and your family today.
Professional Kitchen Remodeling Services in Los Angeles, CA
We Will Turn Your Ideas into a Reality
The kitchen is the heart of the home, which is why you want this central space to not only be inviting, but customized to meet the specific needs of your lifestyle. With our years of experience, GJ3 plumbing is your premier kitchen remodeling contractor proudly serving Los Angeles, CA and nearby areas. Our exceptional customer services, incredible craftsmanship and customized designs, make us the top choice for all kitchen renovation needs in Los Angeles, CA and beyond.
Our technicians are well licensed and insured for your safety and peace of mind.  As a local, family-owned business, our goal is to serve and earn the trust of our communities and customers. We go above and beyond to exceed our customers' expectations with every job we do. We also offer a customer satisfaction guarantee with each service we provide, so you know that you will be happy with the results of our work.

"GJ3 Plumbing moves really fast. We asked for their services around night time and they still came in, ready to do the job! Did I mention they are highly trained?"
John F.

"After a horrible experience with another plumbing company, these guys from GJ3 Plumbing came out professionally. Rates are affordable too! Absolutely recommending this company!"
Rhea J.

"Called in to get a quote and scheduled for next day. The service they provide is on time and beyond excellent. This is my first time working with this company, I'm sure it won't be the last."
Candace D.
When looking for a company to provide you with fast, professional and reliable plumbing services in Los Angeles, CA make sure to go for a company with a reputation for providing top-notch quality services, and one that has a long track record of customer satisfaction. At GJ3 Plumbing we don't just perform the job and walkway until you call us again. Instead, we believe in crafting long-term working relationships with all our customers. We want to be your preferred plumbers in Los Angeles CA to go to. We are highly experienced and we continually strive to provide the best plumbing services to our customers. Give us a call today to schedule an appointment